No results were found for the filter!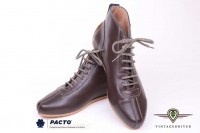 Brown leather driver's shoes
Our retro-style vintage racing driver shoes What we lacked in our range were half-high vintage leather driving shoes like those worn by drivers like Fangio, Farina and Co. Demanding vintage drivers asked us again and again for such...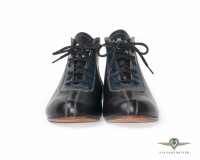 Retro racer shoe black
Retro racing shoes based on historical models. The design of these shoes is based on the outfits of racing greats like Juan Manuel Fangio and Nino Farina. Old photos served us as a model. According to old shoemaker tradition, these...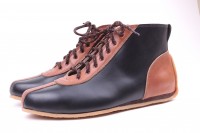 Two-tone racing boots
Half-high vintage racing boots in retro design, modelled on Fangio, Farina and Co. Time and again, fashion-conscious customers have asked us for racing driver boots in the classic design of the 50s and 60s. They should match the driver's...